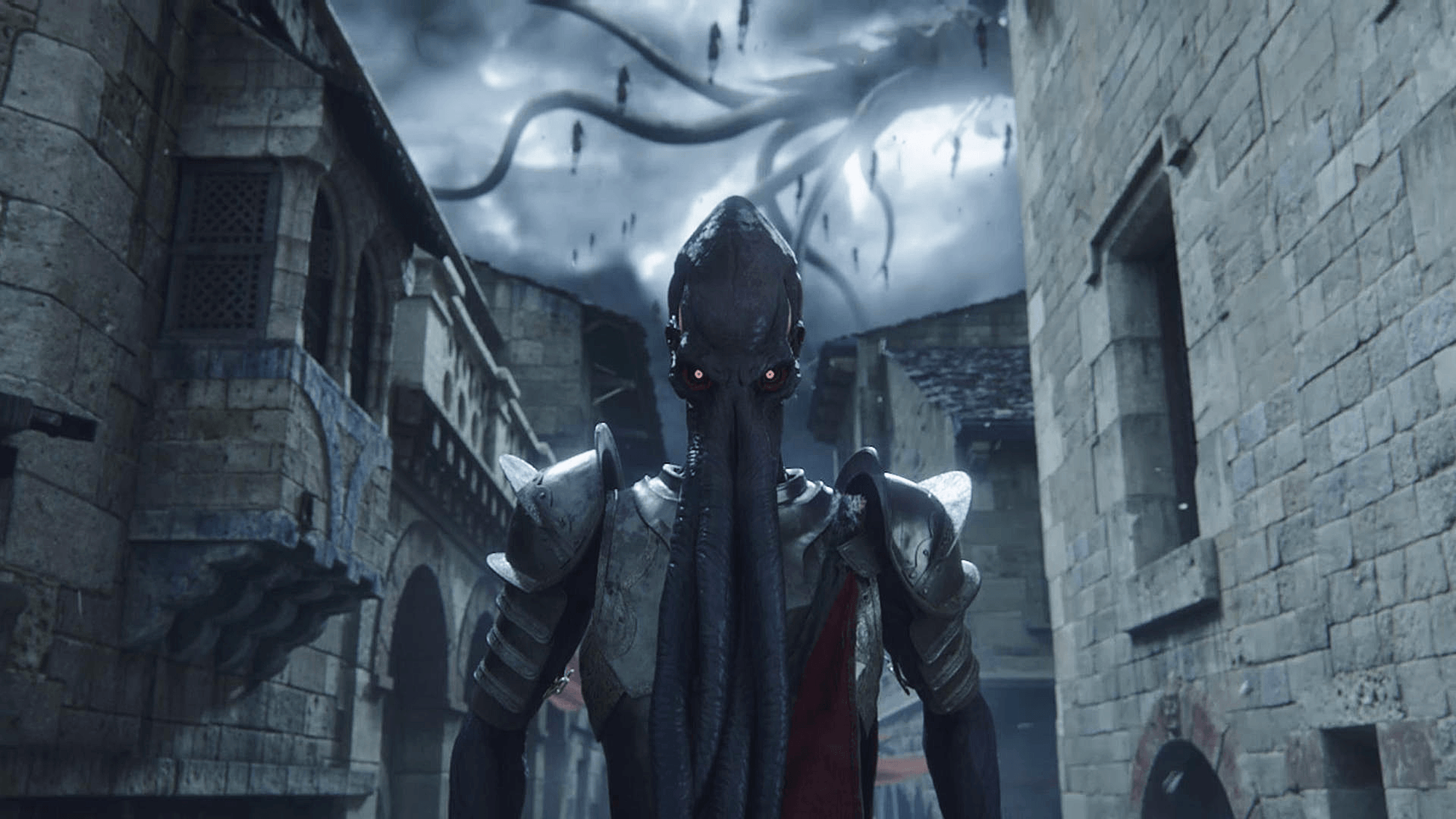 Baldur's Gate 3
Brilliant role-play from Larian Studios
Overview
We've learned a few things over the years to become an industry leader in real-time hair and fur. That's why Larian Studios brought us in on Baldur's Gate 3.
Client
The game has a complex cast of characters that includes humans, halflings and elves, as well as fantasy creatures like tieflings, hobgoblins and orcs. Our job was to design original, high-quality grooms for all of these different races in a way that complemented the stellar work Larian's team had done creating them. 
We kicked off with a pilot task, developing two assets for this latest instalment of the client's successful series of Dungeons & Dragons-based games. We nailed it, secured the project, and scaled up to produce an average of ten hairstyles a month. In the end, we delivered 90 outstanding grooms.
We drew directly from the concept art and references supplied by Larian, enhancing faithful representations with the details and flourishes our team found to elevate the grooms. For some of the fantastical races, our designers and art directors worked closely with the in-house team to find a treatment fitting for that creature and its place in the game world. 
Otherworldly races presented a particularly interesting challenge. The goblins' hair, for example, was heavily matted, braided with bone, and clotted with earth. We resolved challenges like this with the proprietary tools we've developed over the years. This toolset has evolved with every project, becoming more nuanced and flexible through our collaborations with the world's biggest studios. Baldur's Gate 3 was no exception. In addition to using these exclusive tools, we set out new texture creation workflows that helped sell the messy and matted appearance within a reasonable tri budget. 
Solutions have come to market that makes professional-level groom assets more accessible, and they're only getting better. But there's just no substitute for tools like ours, developed and refined in the field and constantly moving forward as we innovate and tackle new challenges. Also, the software isn't everything. Great grooms require a level of craft that can only be gained through experience. This combination of tech and skill gives us the edge. 
We've assembled a dedicated groom team, which is uncommon in the games industry, but it's a must-have for us to deliver the best hair and fur assets in the world. This reliability made all the difference for Larian Studios. As they moved closer to launch, they needed to trust that we were on it and their teams were free to focus on delivering a fantastic game. And because we always were, they dropped requests knowing we'd produce outstanding results on time every time.
NEXT UP
I Am Fish